KEN STONE WINS 15TH ANNUAL KLEBAN AWARD FOR MOST PROMISING LIBRETTIST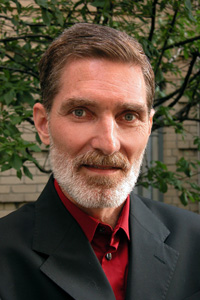 Los Angeles, CA (May 3, 2005) - Ken Stone was named co-recipient of the 15th Annual Kleban Award for "Most Promising Librettist" by The Kleban Foundation, along with Cheryl L. Davis. They will share a $100,000 prize payable over two years. Judging this year's submissions were authors Julia Jordan (Sarah, Plain and Tall), Michael John LaChiusa (Marie Christine) and Jeffrey Sweet (I Sent a Letter to My Love). The Kleban Foundation was created in accordance with the wishes of A Chorus Line lyricist Edward Kleban (1939-1987) to encourage the growth and development of musical theater by awarding yearly grants to "promising lyricists and librettists working in the artistic form known as the American Musical Theatre."
"The Kleban Award is one that all aspiring librettists hope to win," said Ken Stone, "and I am honored to receive this distinction. It is something that I have always wanted to earn and after 14 years of submitting my material, I've achieved that goal. Winning the Kleban Award will enable me to devote more time to creating new projects with my collaborator Jan Powell that explore the unique emotional power of musical theater."
Ken Stone is a bookwriter and lyricist in musical theater, and holds a degree in theater from UCLA. He and composer Jan Powell have had a 20-year collaboration, and have written such shows as Overland, Trask & Fenn, and King of the Cowboys. His work has been performed at La Mirada Civic Light Opera, Theatre Building Chicago, Los Angeles Theatre Center, the North Shore Music Theatre in Beverly, MA. and the National Alliance for Musical Theatre. Ken's works have been supported by the Frederick Lowe Trust, the National Endowment for the Arts, and the New Tuners Theatre. He has won a Jefferson Citation nomination for new work; an award from the Columbia Entertainment Company; and the grand prize at the American Musical Theatre Festival, as well as numerous ASCAP awards.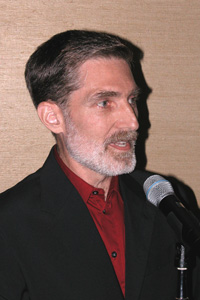 Stone and Powell's American Tales will make its world premiere in October 2005 at the Antaeus Company in North Hollywood, CA., and it will include the one-act musical Bartleby, the Scrivener (based on a Herman Melville story). Act I of this double bill will be previewed May 14-15, 2005 at the NoHo Theatre & Arts Festival presented by the Antaeus Company at the New Place Studio in North Hollywood.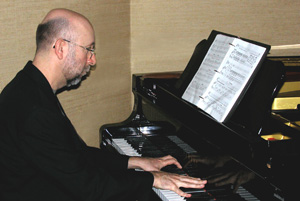 Ken Stone is a member of the Dramatists Guild, Academy for New Musical Theatre, and ASCAP. He and his family reside in California.
* * *