The Drunkard
The classic melodrama by William H. Smith, with script adapted by Ken Stone & Jan Powell and a musical score for piano and voice selected and arranged by Jan Powell featuring two dozen period songs. New lyrics by Ken Stone & Jan Powell.
Style
Although a comedy, this adaptation is not played for laughs – Wait! Yes it is. But there is the serious message of abstinence and the evils of alcoholism originally intended by William Smith.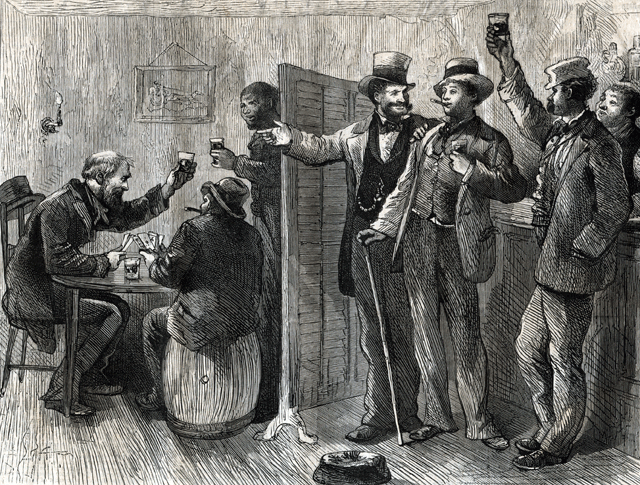 The play takes place in a country village and the Great City. The time is the 1840s, but the theatrical company performing it belongs to the early 1920s. Many of the solo numbers can be announced by show cards giving the song title and performer's name, as if the members of the company are presenting in turn their specialty numbers to an audience that expects them.
Casting and Production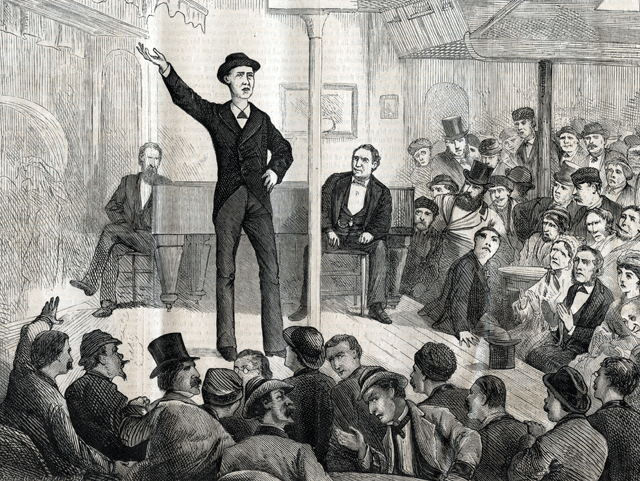 The show is perfect for larger theatre companies and community theatres or it can be pared down for smaller companies. There are anywhere from 14 to 20 and up players with 4 principals, a cast of doubling supporting players plus assorted villagers, bartenders, singers, loafers, drunks, carolers, villagers, and a very old woman; and a piano player who accompanies the singers on an old Victorian upright that is always on stage. The piano player is every bit an actor and should be present in all scenes.
Seasonal Cheer
The show opens and closes at Christmas and is the perfect alternative during the holidays to the usual Christmas fare that has been done to death.
Availability
Licensed by the authors. Write to us for more information. Full script and score available upon request.